A furniture store Cyprus since 1993, Essere is constantly delivering a high-end service to its clientele all over the island. At the core of our business model is to deliver high quality furniture and high-end service to our clientele.
This is the result of the brands we represent and our own, relentless pursuit of excellence, in all aspects of our business. From the moment the client enters our store, until the moment they receive their furniture in their property, we strive to give 100% in every step of the way.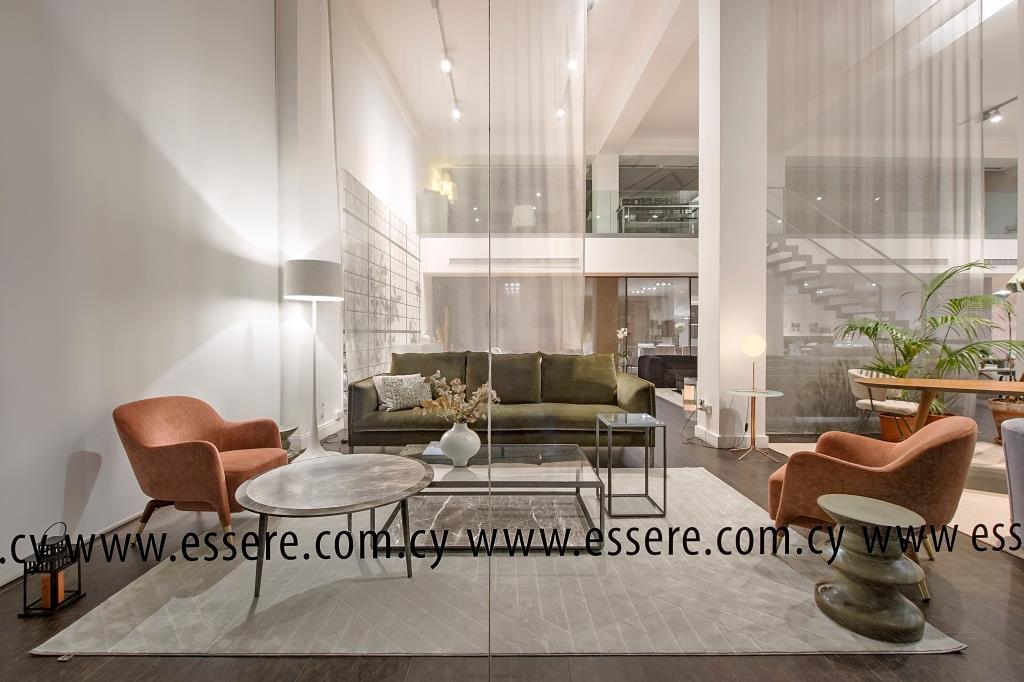 Essere deals in most segments of the market. Furniture, textiles, carpets, and wallpapers can be viewed in our 400 sq.m. showroom. We are exclusive distributors of some of the most well-known and respected Italian brands. Years of extensive research have allowed us to present a diversified brand portfolio for all tastes. Our in-store brand/product presentation reflects this quality.
We remain committed to continue along this path of excellency and serve as ambassadors of Italian style and quality and to remain the leading furniture store in Cyprus.
At Essere furniture store in Cyprus you can find the best options in armchairs, dining chairs, dining tables, sofas and many more, ideal for interior design.