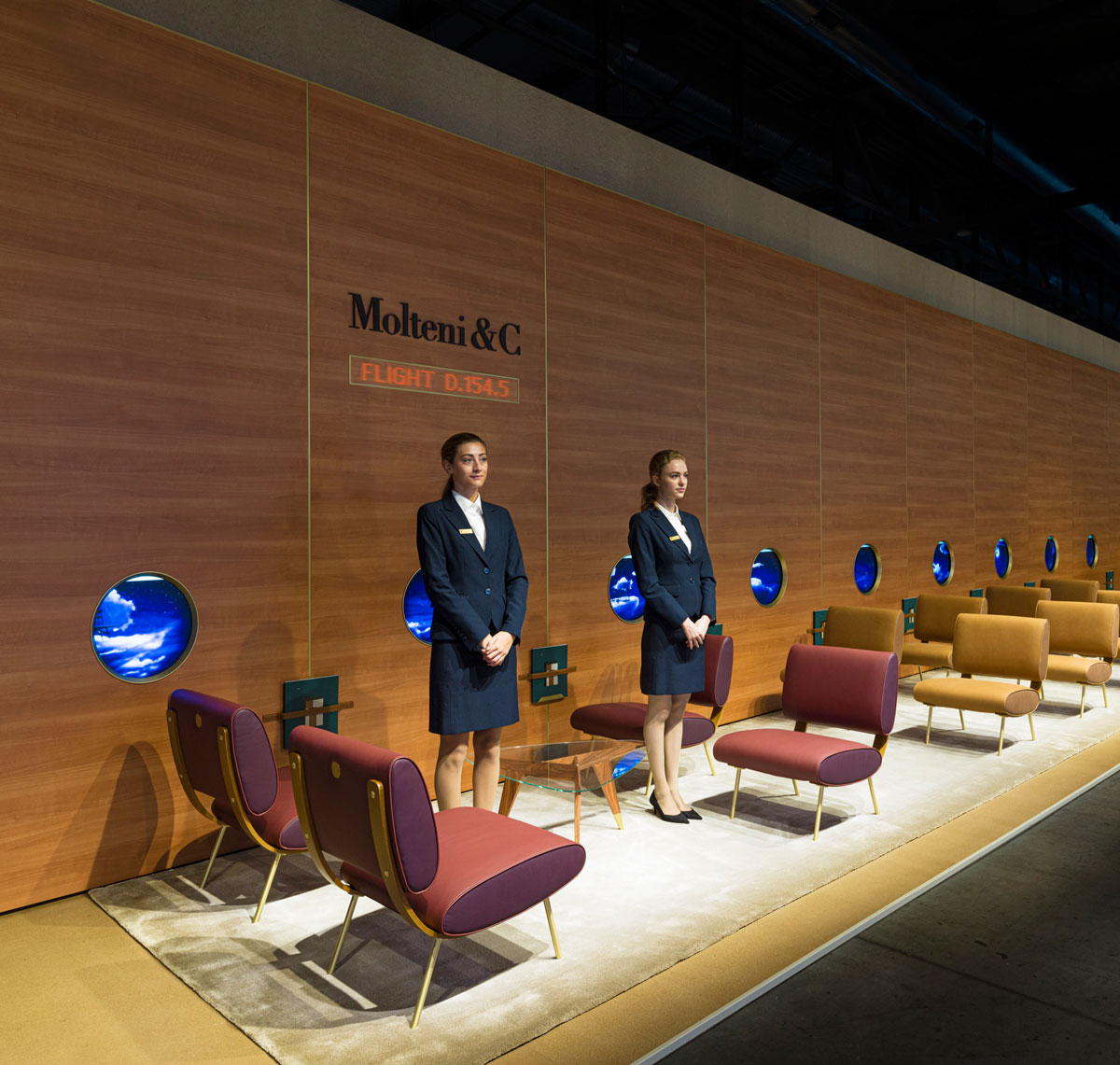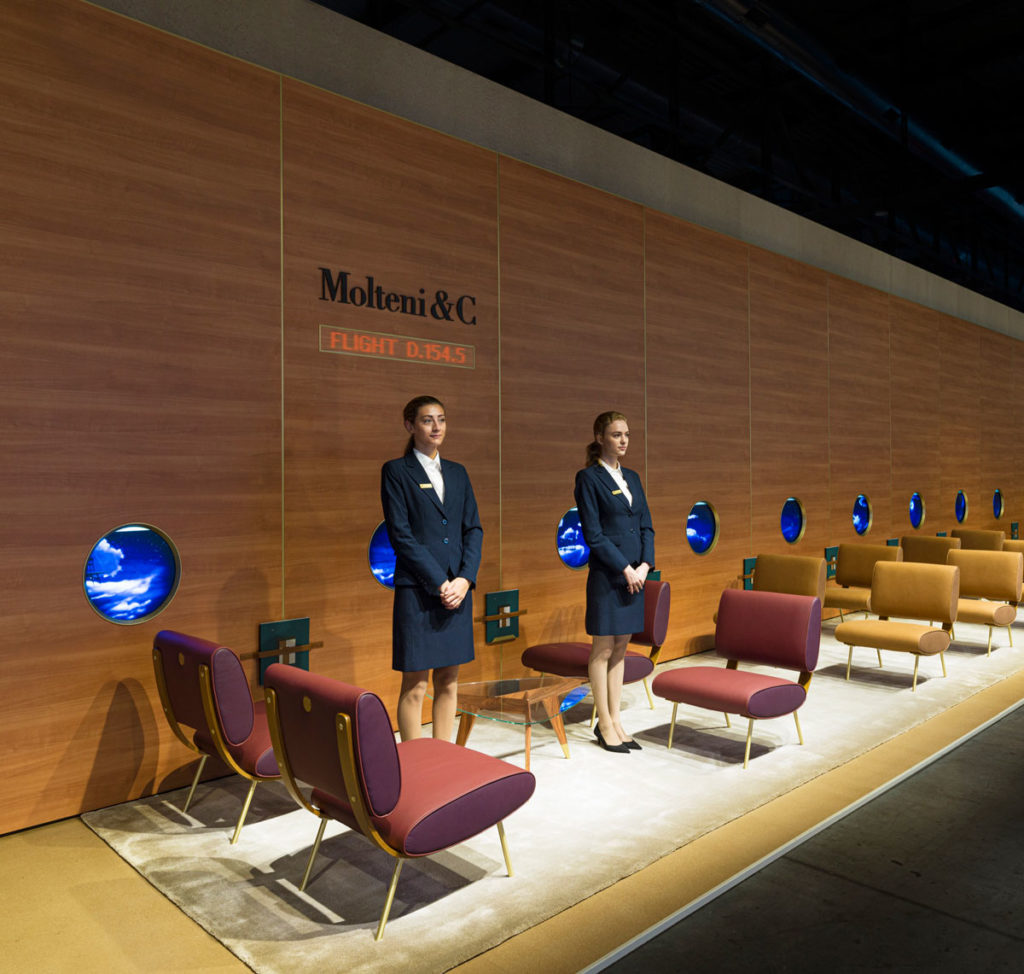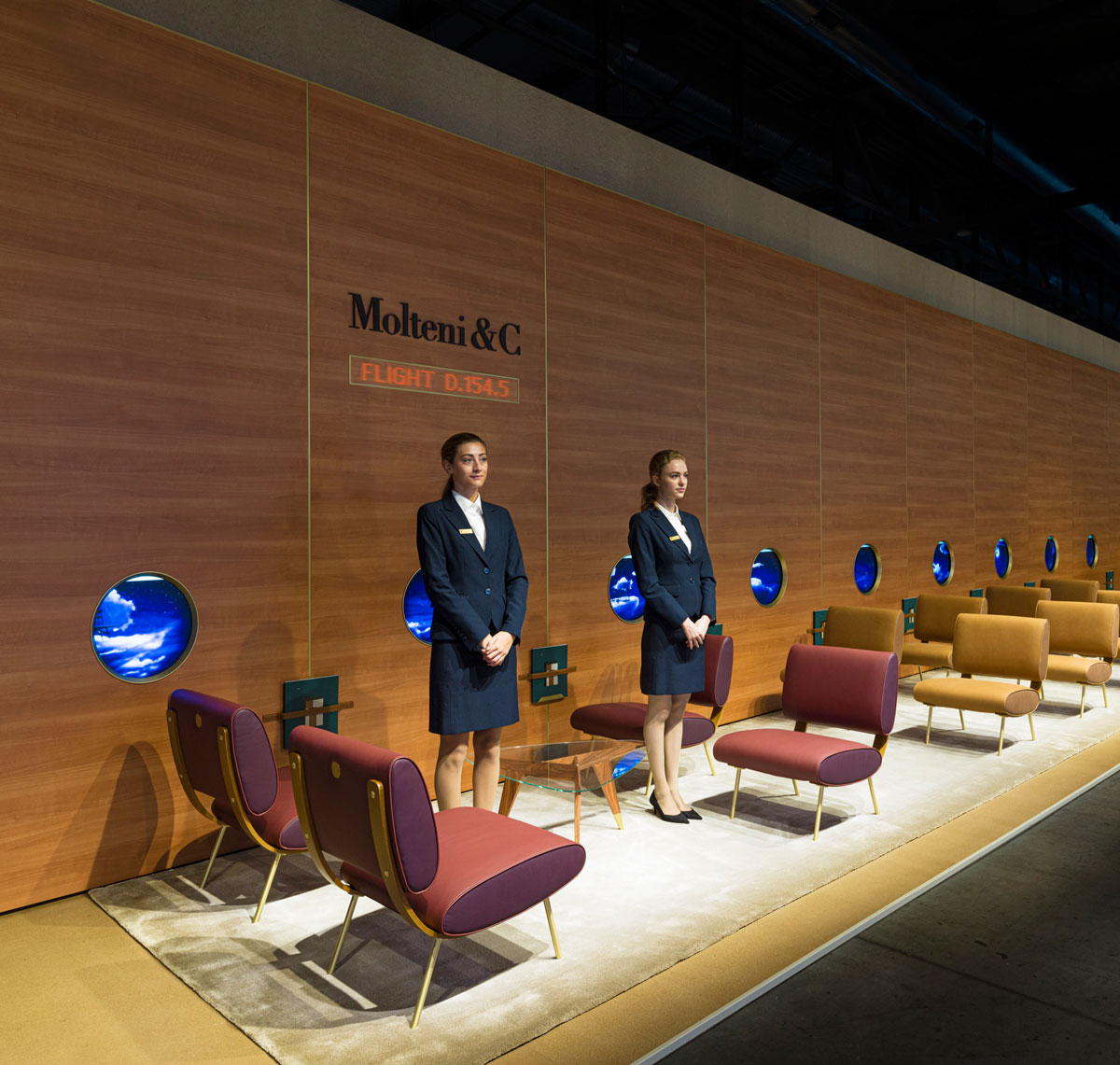 Molteni & C is participating in supersalone, the special event of 2021 at Salone del Mobile at Milano, with an installation designed by Ron Gilad. Innovation, creativity, cultural exchange, digital experiences. The supersalone becomes a promotor of design imagery as a place for meeting and new opportunities to reflect on the world of design and meet its new luminaries.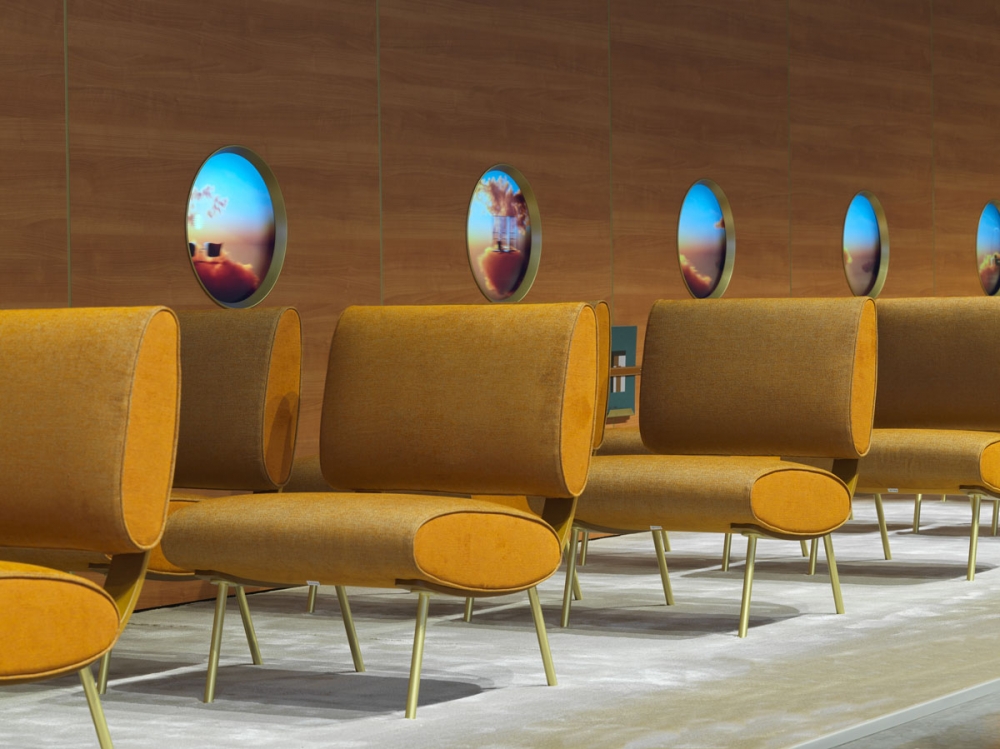 The Round D.154.5 armchair, designed by Gio Ponti in 1954 and reissued by
Molteni & C in collaboration with the Gio Ponti Archives, is the absolute star of the 'Flight D.154.5' installation. The name of this small armchair derives from the rounded shape of the seat and back, with very modern, even 'spatial' lines.

An entirely new product designed for industry that speaks to assembly and ease of production.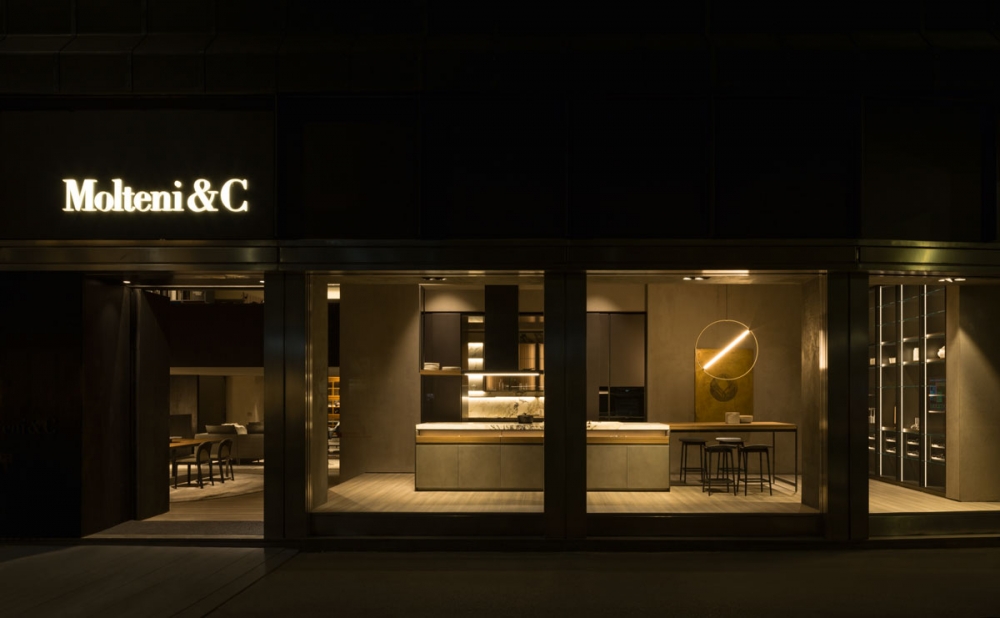 The installation directed by Ron Gilad is translated into the interior of an aeroplane, with animated windows that look out onto a sky where reality meets fantasy and the Molteni & C collections are the key players. The Round armchairs, in leather and fabric, are arranged in a line at the windows to host passengers on their trip.
On the occasion of Milan Design Week 2021, our Flagship Store in Corso Europa 2, Milan, presents the new Collection. The space is renovated, elegant and welcome its guests in sophisticated settings in dialogue with architecture.