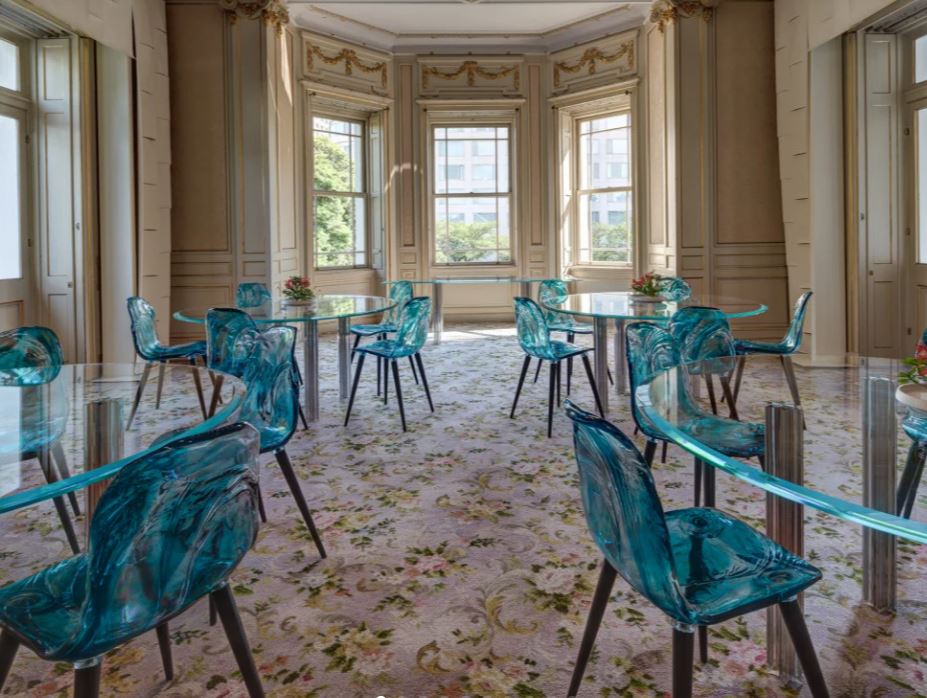 GLAS ITALIA is Official Supplier of Casa Italia Tokyo 2020, headquarters of the Italian Olympic Team and its guests from July 23rd to August 8th 2021.
Casa Italia is hosted in Tokyo at "The Kihinkan – Takanawa Manor House", a building featuring an early 20th century Art Nouveau architecture, located in the Minato district, about 10 kilometres from the Olympic Village and the Main Press Centre.
The coffee tables LIQUEFY, designed by Patricia Urquiola, and the glass high tables of the STARLIGHT collection have been selected for the public areas and for the big dinign rooms.
A choice not random at all, related to the ultimate symbol of all the Olympic Games: the Tokyo 2020 Olympic torch has been signed by Tokujin Yoshioka, collaborating for years with Glas Italia and as well designer of the STARLIGHT dining tables.