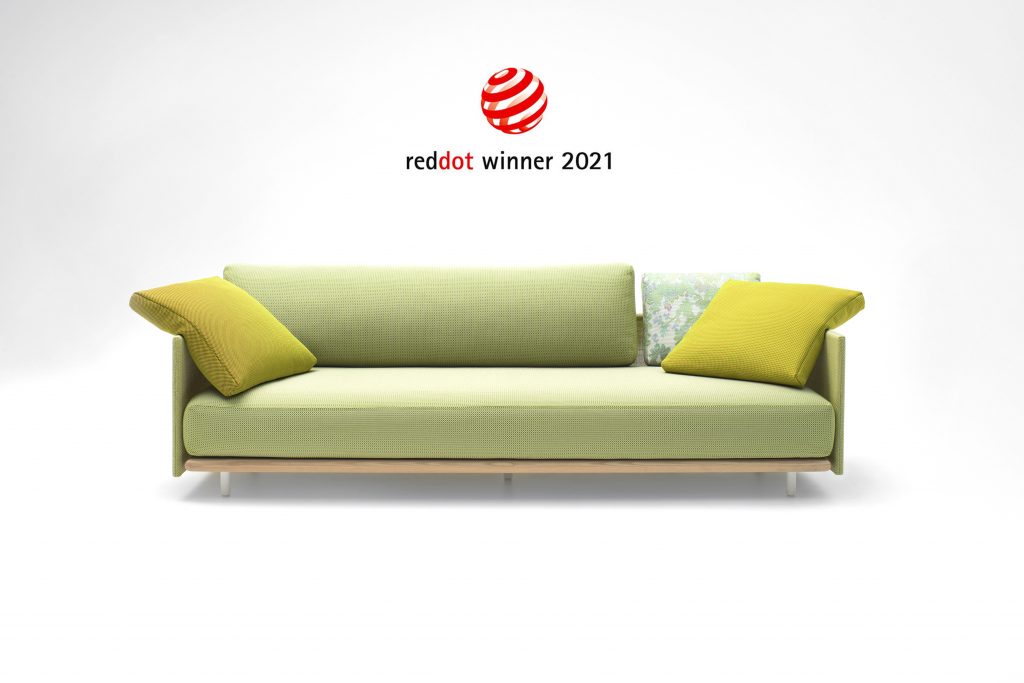 The seating system Harbour designed by Francesco Rota has won the Red Dot Award in the category Product Design. This prestigious accolade, established in 1955, is awarded each year to the best design products launched during the previous one.
An international jury, composed of over 50 experts linked to the design world, select the best products among thousands of candidates from every part of the world and belonging to the most diverse sectors and access their innovation, usability, formal quality and sustainability content.
A contemporary classic, the Harbour series is designed in the name of elegance and comfort. The ample freedom of composition, the choice of exclusive and sustainable materials and fabrics, such as the Maris fabric that covers the structure and Aerelle® Blue that fills the cushions, are the distinctive features of this collection, a synthesis of innovation, creativity and traditional Italian craftsmanship.
The winning projects will again be part of the traditional collective exhibition that will be set up at the Red Dot Design Museum in Essen and that will open to the public on 21st June next.