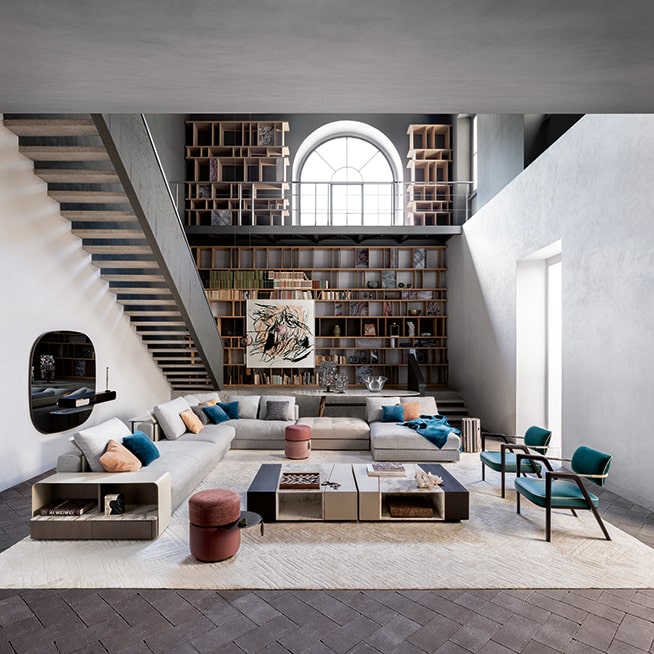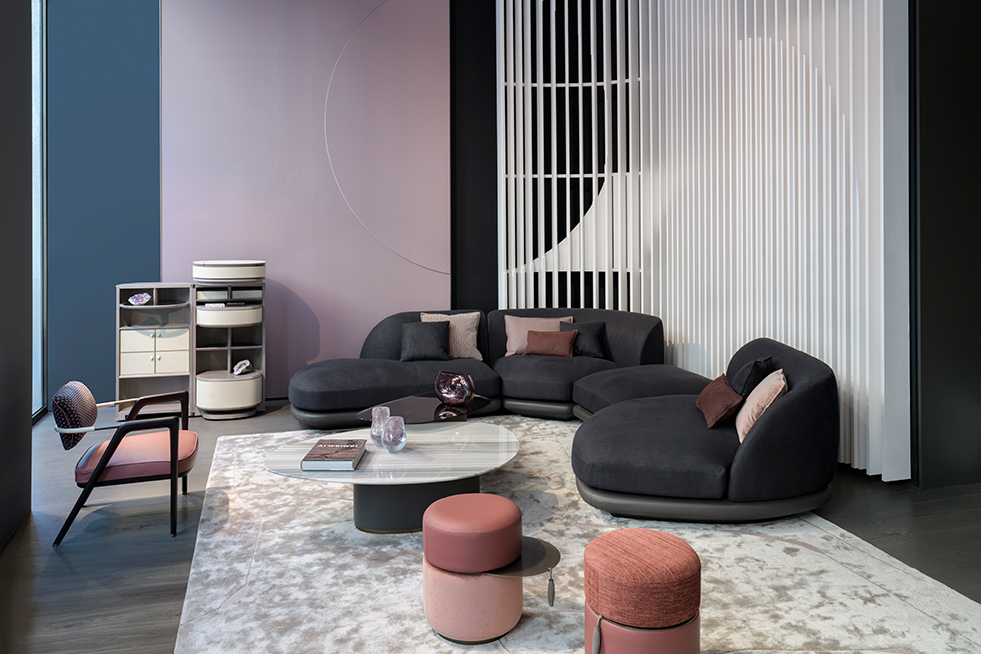 From 4 to 19 September, the spaces in the city recount Giorgetti lifestyle, presenting the new collections and iconic designs that come to life in the elegant settings of the Atelier in Via Serbelloni and the Store in Via Durini.
With a new look, the Atelier hosts the new collections in an evocative architectural and living dimension to send a message of positivity and restart for Italian design and the city of Milan. The 500-metre space is revealed behind the door of a flat that leads directly into a pleasant Milanese-international atmosphere.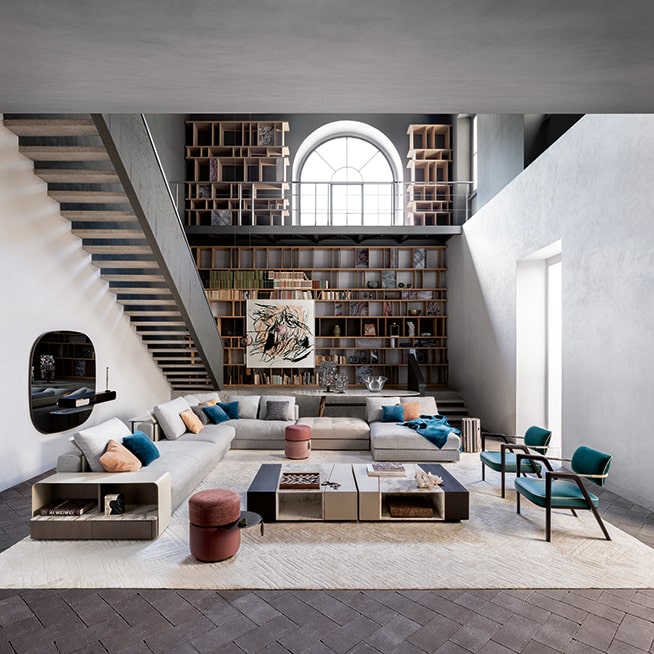 The spaces, which follow one after the other, reveal Giorgetti's ability to stage true complete environments: the kitchen with dining for the family, the living room, dining for guests with a second living room, the office and sleeping area with dressing room, and the outdoor area.
The second Milanese space is located in an elegant early 20th century building, a stone's throw from the prestigious Palazzo Durini, and is the renovated Store, organised on two levels that perfectly express the philosophy of the Giorgetti spaces and lifestyle.
The Store's spaces unfold in a perfect aesthetic balance that reveals a scenario rich in details, in which the furnishing elements create comfortable, soft and elegant atmospheres.
In both spaces, M2Atelier presents the Ensō table, made of wood and available with an elliptical or round top defined by walnut, mahogany, or leather inserts; with the Tie seats whose monolithic presence captures the attention for their details and for the seductive slit on the back that recalls some haute couture creations.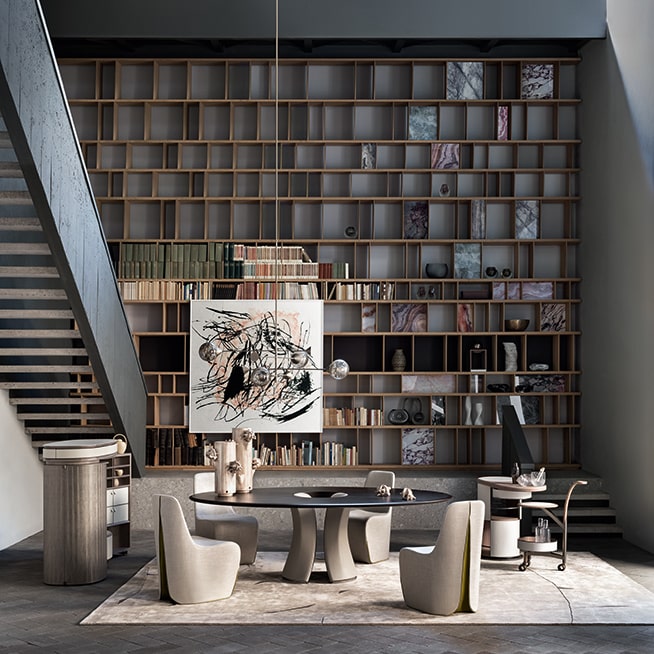 Another protagonist is certainly the new Vesper sofa designed by Roberto Lazzeroni.
"It's a concept, a system. It's an organic sofa that moves in a certain way within the space, transforming it according to needs", said the designer. Vesper is presented in combination with Elsa armchairs by M2Atelier.
Among the novelties 2021 present in the Atelier Giorgetti and Store, we find the Houdini cabinet by Roberto Lazzeroni, Shirley bench and mirror by Carlo Colombo, Uyuni mirror and Clamp coffee tables by M2Atelier, Summa and Otto poufs by Giancarlo Bosio and Centro Ricerche Giorgetti. In addition, new proposals from the Atmosphere collection complete the different areas with carpets, chandeliers, vases, accessories and games.
The theme of outdoor life is increasingly important in the Giorgetti lifestyle and this year the company interprets it with a design by Carlo Colombo, whose great stylistic strength blurs the boundary between indoor and outdoor. Aldìa, in fact, is a complete system of furnishings that can be used both indoors and outdoors. Armchairs, modular sofas, poufs and coffee tables are designed to define the space with elegance and give the dream of a small paradise.