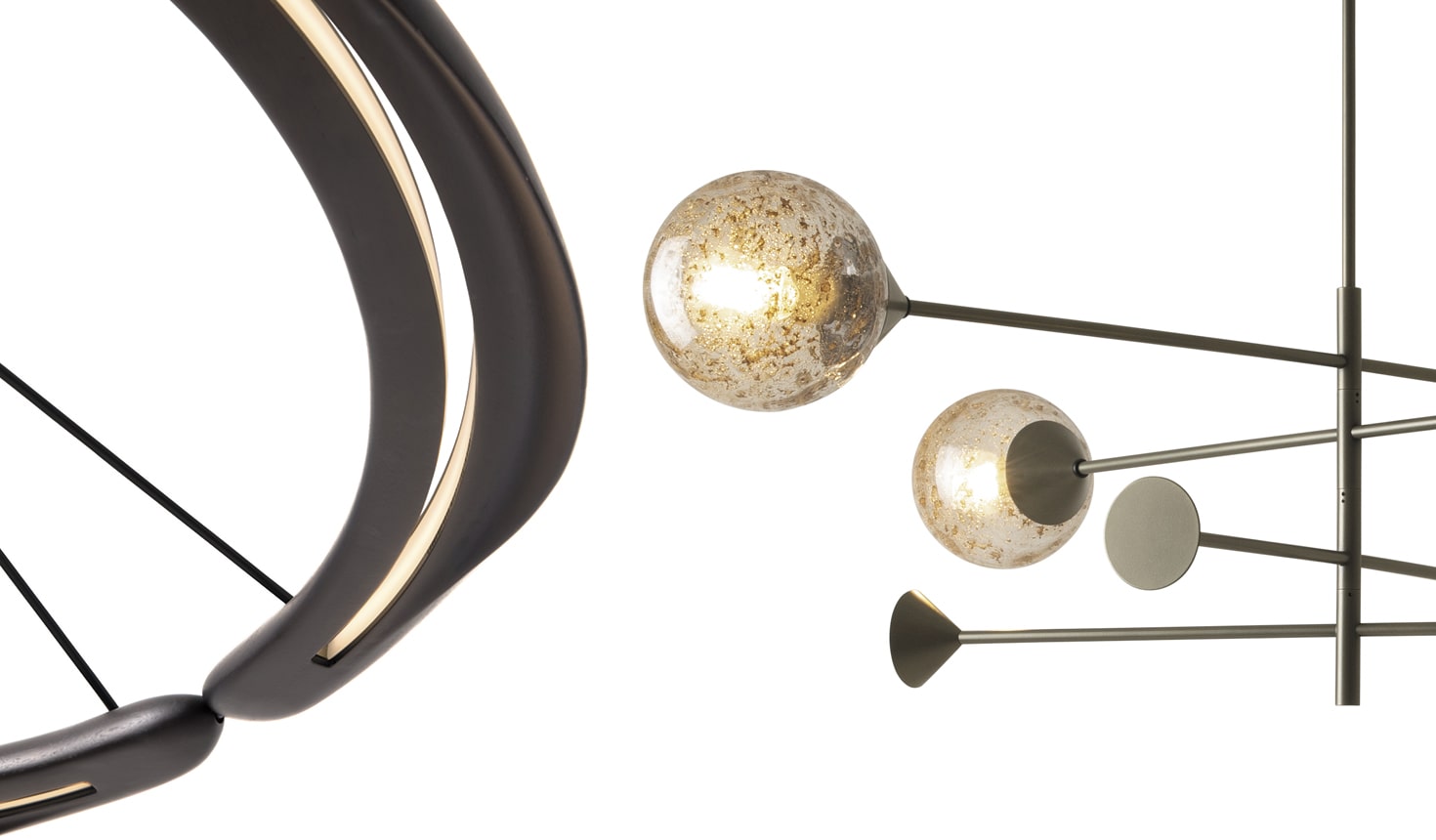 With the idea of offering a complete, elegant and functional living concept, in the last few seasons Giorgetti has been defining its own lifestyle also through the Giorgetti Atmosphere items, a series of refined décor objects. Designed and developed by the company and its Art Director Giancarlo Bosio, the Giorgetti Atmosphere collection can create unique and original environments.
The lighting collection relies on the strength of shapes to offer illuminating objects with great personality. Virginia Harper's pencil came up with the Dunes suspension lamp, which draws inspiration from 1950s design and inserts LED strips into the cut of the wooden structure. "The project comes from my passion for classic materials, which I love to rethink in an unusual way: in this case, the inspiration comes from the sandy landscape with its natural waves, behind which something seems to be hiding. I wanted to create a sculptural object that could be suspended in a room, that would really show the malleability of wood and the variety of nuances that walnut can reveal depending on how it is shaped," said designer Virginia Harper.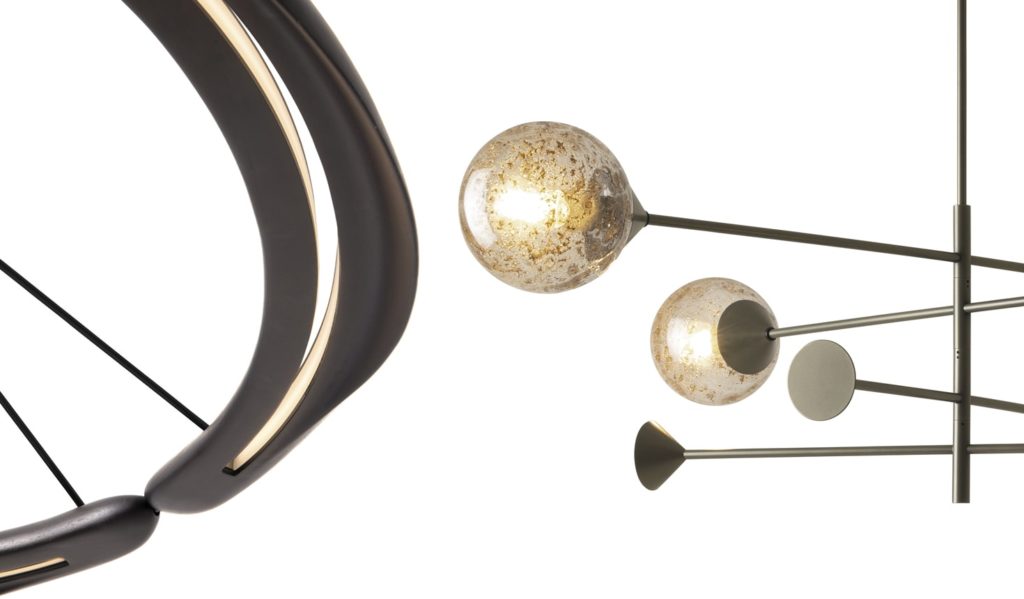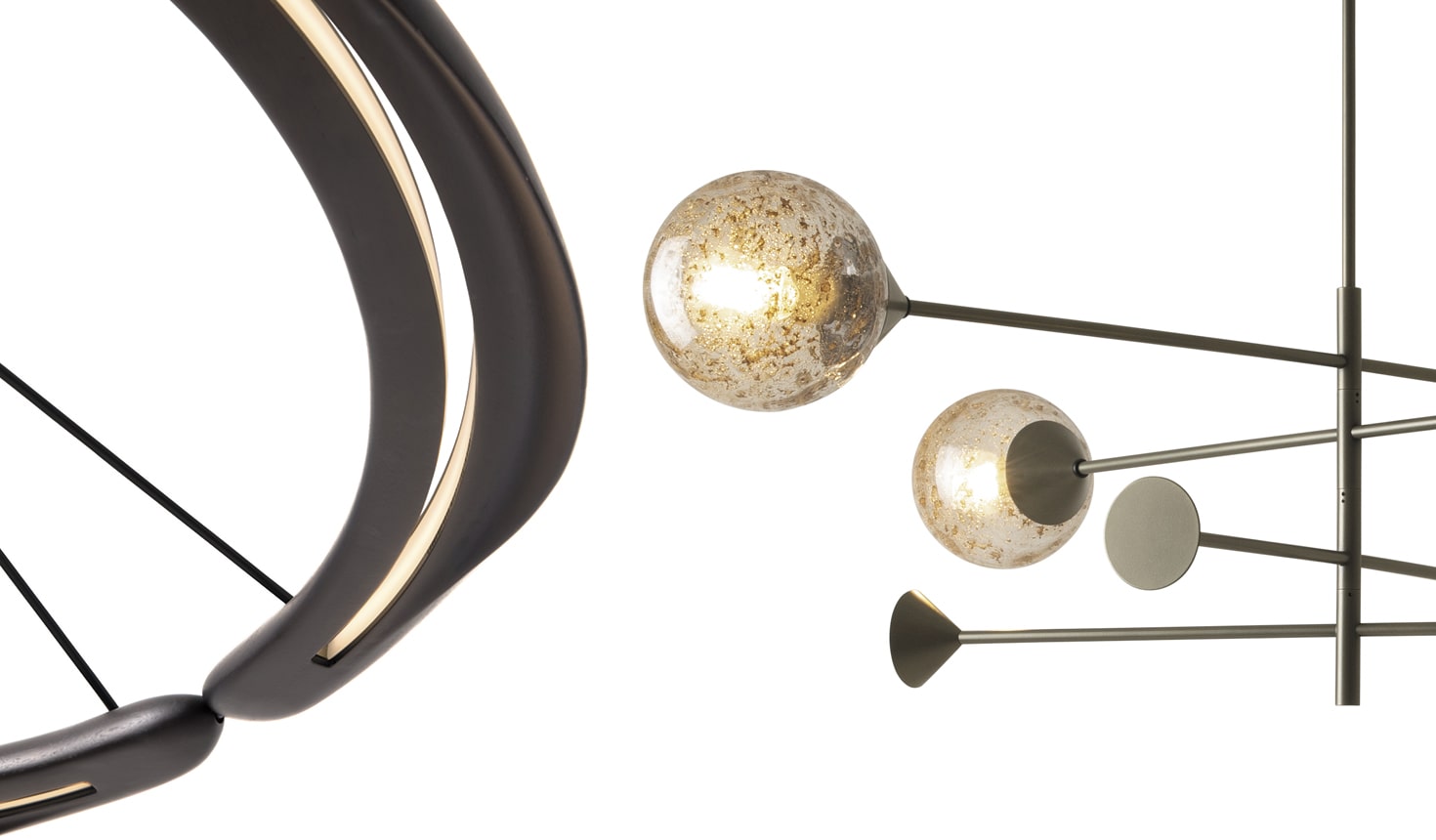 The New Kendama lighting family designed by Massimo Zazzeron has been defined in Murano glass workmanship: the handcrafted blown bubbles are enriched with aluminium and iron oxides to give a warm and precious light. "The spheres recall an ancient and fascinating tradition, in which metal powders are randomly arranged inside the glass: every object is unique and unrepeatable because it is the result of an unpredictable process. The pewter finish also reminds us of the past, recalling beer glasses and tableware used in the ancient world," said Giancarlo Bosio, Giorgetti Art Director.
Discover more about the 2021 collection
Watch the video Lighting by MUSE Factory of Projects on the Giorgetti Channel in the VOICES section