A place of meeting and relationship
New York, Lower West Side Manhattan: 23 Cornelia Street in Greenwich Village is 5-storey brick building declared "landmark" by the Municipality of New York City. Now it is Zanotta House New York, a place of meeting and relationship that feeds on stories, cultural backgrounds, skills and passion.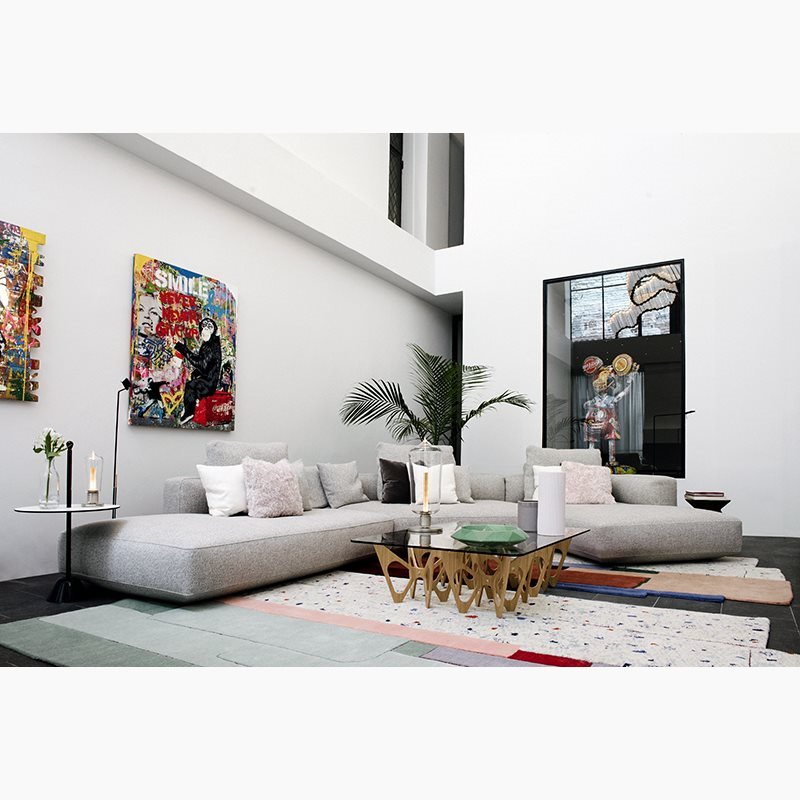 The set-up is curated by Tihany Design and allows you to share the experience of use and grasp the meaning of products designed for home and community in a strongly characteristic environment. In this space partners, customers, architects and designers will be able to appreciate the new ways of representing places, projects and people according to the habits and spirit of Zanotta and Tecno and the distinctive values of the brands in the context of meetings and in the development of projects, also on the occasion of a dinner, a business breakfast, a presentation, up to hospitality for the night. Zanotta inaugurates this extraordinary location in the heart of Manhattan: not a showroom or a boutique apartment, but a connector of experiences where the product is directly lived, strengthening the link between the company and its network affirming the quality and the recognition of the Italian brand. An innovative form of representing the brand, which expresses a new business and hospitality model, reflects the evolution of behaviours, translates the ongoing transformations and anticipates the future trends. Inclusiveness and flexibility, empathy and authenticity are found in the environments of the large house, with furnishing solutions imagined around the person and his needs, to ensure the maximum availability to a joint development of projects in the working field as well as in hospitality. The collections are transversal and offer the possibility of a customization thanks to a non-standardized proposal on global codes, which stimulates freedom of choice without imposing a style, bringing life, emotions and relationships back to the centre, according to the grammar of modernity.
Zanotta House New York is an unprecedented format consistent with what Zanotta has already experienced in Milan and Tecno in its Tclub spaces around the world. The two brands strengthen their presence on the American market with the desire to be further close to the needs of the community of designers, specifiers and retailers. Uniqueness, competence, reputation and credibility to consolidate and increase growth in the main international markets. A complete offer for home and hospitality, sectors in which Zanotta has always excelled, and for the creation of new workspaces or relationship, reference area for Tecno.